What is a Beach Cruiser?
A beach cruiser is a type of bicycle that is typically ridden on paved surfaces. It is a bike with a comfortable upright seating position and wide tires. A beach cruiser is a bike with large tires that are referred to as "balloons" because of how they're inflated, wide seats which provide comfort for riders, and has handbrakes or coaster brakes. The term was coined by the Schwinn Bicycle Company in 1957 to describe its new line of adult bikes.
What are the advantages of a Beach Cruiser over a Traditional Bike?
Beach cruisers are a great alternative to traditional bikes. They have a low step-through frame which makes them very easy to get on and off. This makes them a lot more convenient for people with mobility issues. They also have wide, cushioned seats that can hold up to 300 pounds of weight.
The seats are designed in such a way that they provide more comfort for the rider, as opposed to the hard plastic seats found on traditional bikes. The cruiser's seat is usually made from vinyl or leather and has a backrest which provides the rider with support while riding.
What are the Benefits of Riding a Beach Cruiser Bike
Beach cruiser electric bikes are perfect for exploring the beach. They have a low center of gravity which makes it easier to balance, and are wider than other types of bikes, making them more comfortable.
Beach cruiser bikes are created with the intention to provide a comfortable and smooth ride. They contain a padded seat, suspension fork, and wide tires that offer excellent grip on the road surface.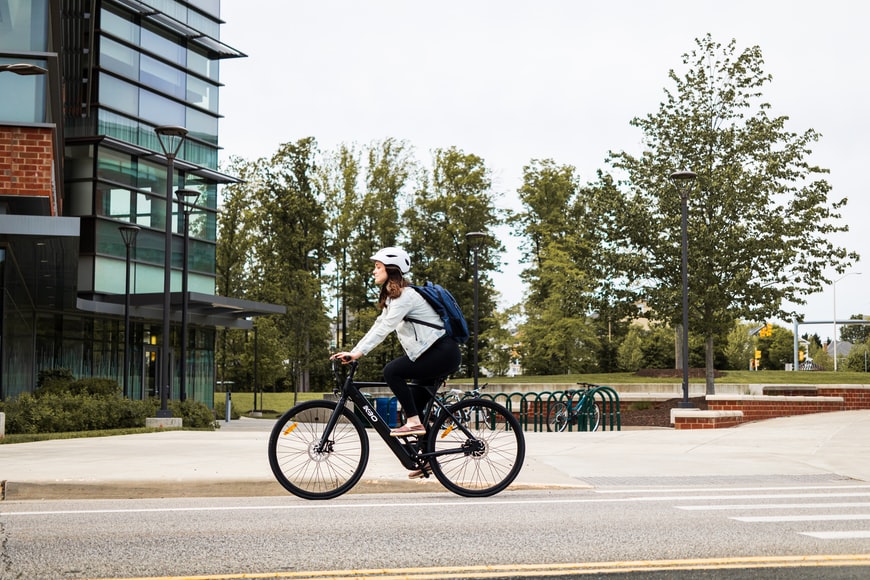 How do you choose the best type of Beach Cruiser for you?
Beach cruisers are a type of bicycle that is designed to be ridden on sand and other types of soft surfaces. They are often used by beach goers.
There are two main types of beach cruisers in the industry, one for men and one for women. Men's models typically have a more rigid frame, larger tires, and more upright handlebars than women's models.
Women's models of bicycles, on the other hand, seem to have lower profiles, smaller wheels, and more curved handlebars than men's models.
What is an Electric Bike and what are the benefits of electric bikes?
An electric bike is a bicycle with an electric motor to assist the rider. The electric bike has many benefits such as reducing air pollution and noise pollution, saving money on gas and parking, and improving fitness.
Electric bikes are also known as e-bikes. They are powered by a rechargeable battery that can be charged at an electrical outlet or from solar panels.
The most popular type of electric bike is the Pedelec which can be used without any pedal input at all, but it also allows the rider to pedal as well if they choose to do so. There are also bikes specifically made for disabled persons. They may be costly, but they can access their NDIS funds to finance this mobility equipment.
How to Ride a Beach Cruiser Bike Safely and Comfortably in 4 Easy Steps?
The beach cruiser bike is a type of bicycle that was originally designed to be ridden on the beach. It has a comfortable, upright seating position and wide tires that are great for riding over sand.
Start by putting your foot on the pedal in front of you and then place your other foot on the pedal behind you.
Keep both feet flat on the pedals when you start riding.
Keep your weight centered in the middle of the bike frame, not too far back or too far forward.
Hold onto both handles when you are starting off or when going downhill to keep yourself steady.
The Importance of Getting a Good Quality Beach Cruiser Bicycle to Maximize Your Enjoyment
Beach Cruisers are a popular choice for those who want to ride bicycles on the beach. In case you're unfamiliar with this type of bicycle, it is a cruiser that can be used on the beach. They are typically designed to use wider tires that can deal with the sand and give you more stability in your ride. You can find them in many shapes and styles depending on what you're looking for in your bike.